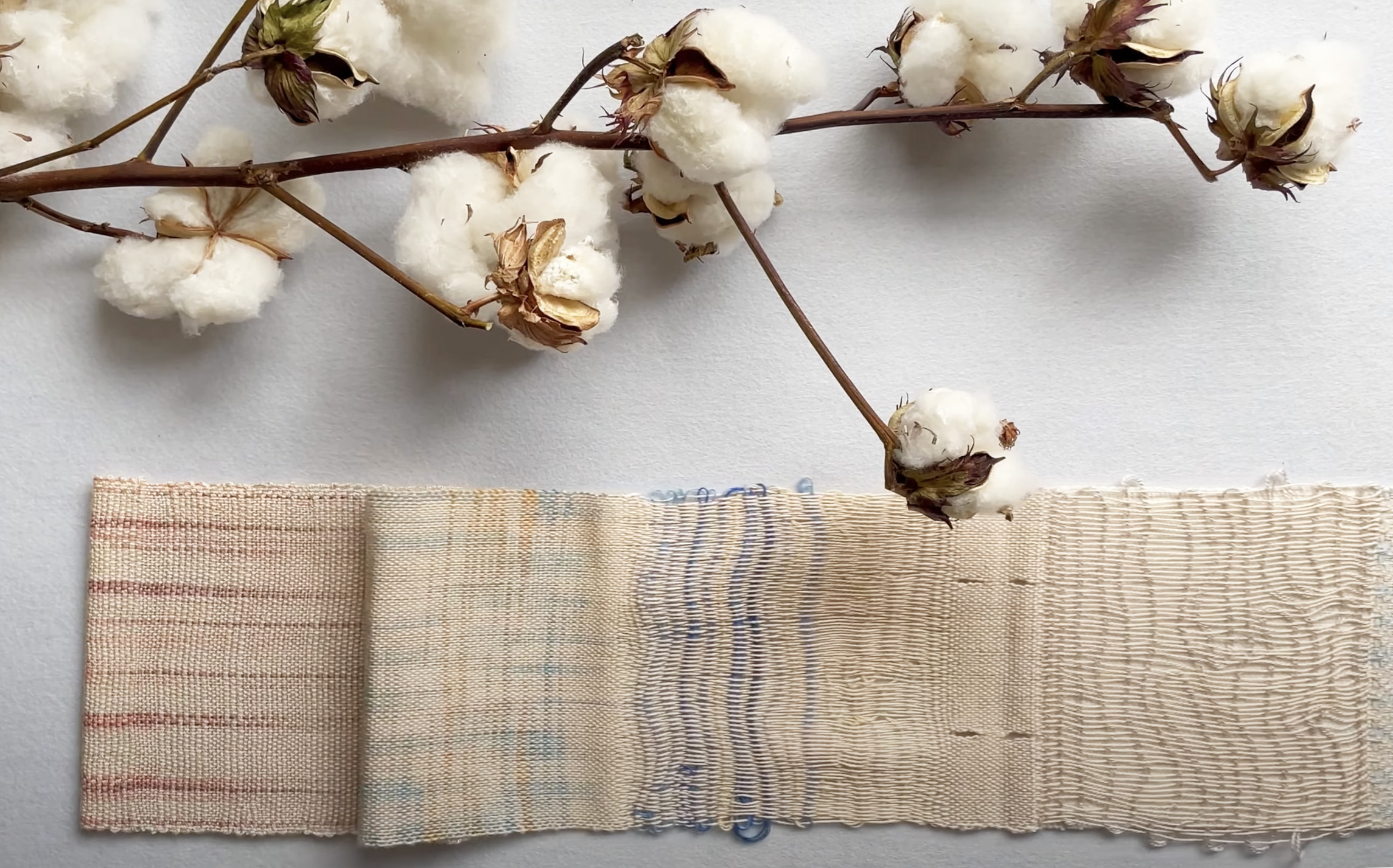 RE/WIND (2021)

RE/WIND is a continuous woven, stitched and painted fabric length, folding and securing into a precious textile book. It is an ode to treasured possessions, connecting to slower paced times and activities. Honouring slow design and encouraging meaningful connection to materials and objects. A bond that ultimately leads to waste reduction.

Patterns, colour and texture are derived from old stamps, envelopes and treasured family textiles. The blur of an old post-mark. The decades old discolouration on a placemat. The wavy geometric pattern inside an envelope. The woven texture and technique of a loved-to-bits oven mitt.

Using soft plant fibre yarns of tencel & peppermint, hemp, pineapple and cotton slub - RE/WIND is a carefully constructed book created through weaving, natural dying, painting and embroidery. Woven in one continuous length, intricate ribbons adorn each end to secure the book through holes built into the spine. Patterns, colour and technique gently flow from one page to the next telling a considered story through textiles.